Fear is a strange thing. Sometimes the adrenaline can motivate you to do things you never thought possible. A few people thrive on it. Others freeze up and feel paralyzed. If you know Roda at all, when it comes to animals whether on the farm or wild and free in nature, she will generally embrace it. What's that motto she says all the time… "Be Still"
Yesterday our fun traveler stumbled upon a wild elk in the Arctic Circle. I still don't believe she's in the Midwest, so for the remainder of the week, I'm going to act as if she's near the North Pole given there's snow in the background. She found an elk! Who does that? And she got close enough to take photos of it. Do you see those antlers? How would you have reacted? Run TO or FROM it?
I asked myself that question but decided I'll be brave today. For me, it wouldn't be an elk, it would be Roda's bee farm (is that what you call it?)… for weeks, all she kept telling me is "I have to paint another hive." Seriously… how many hives do you need? Those bees are demanding! I was once stung in the eye as a child while playing on my slide. A neighbor's blackberry tree branches were within a few inches of the top portion of the ladder. The bee decided I had invaded its territory and wanted revenge, so my eye suffered. Years later, my dog, Ryder, chased a bee on the terrace and felt the wrath of the tiny little creature.
I don't blame an animal for relying on its instinct to protect and defend. But if that were a bee hive I stumbled upon, I would definitely run FROM it. And so… every time my dear Big Sis tells me to visit the farm and put on a bee suit, I die a little inside. Maybe I can convince her to swap the bee for this elk, and I might actually not need to use my own instinct to protect and defend… 'cuz I can be mean and scary if I need to be!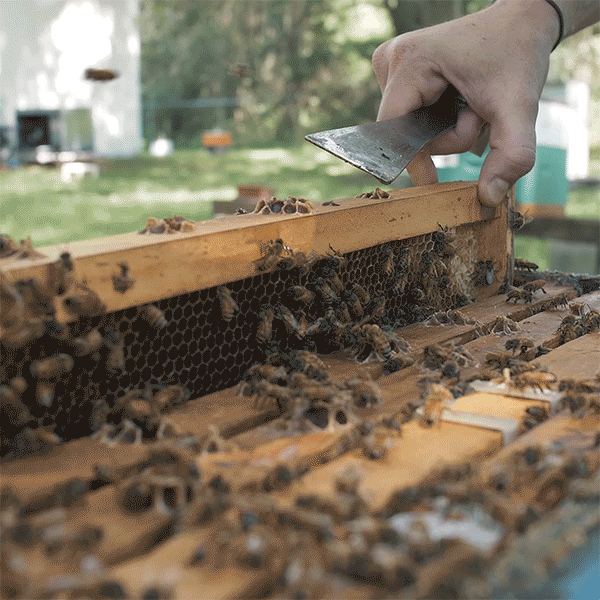 I've rattled on enough today. And tomorrow, I will give you all a break as I remember something about Roda pre-posting for a special occasion… REMINDER!  GrowingSelf will celebrate the beauty of fashion and nature!  You won't want to miss the June addition of When Fashion and Nature Collide on Wednesday, June 20th!